Bet9ja Registration on Mobile Phone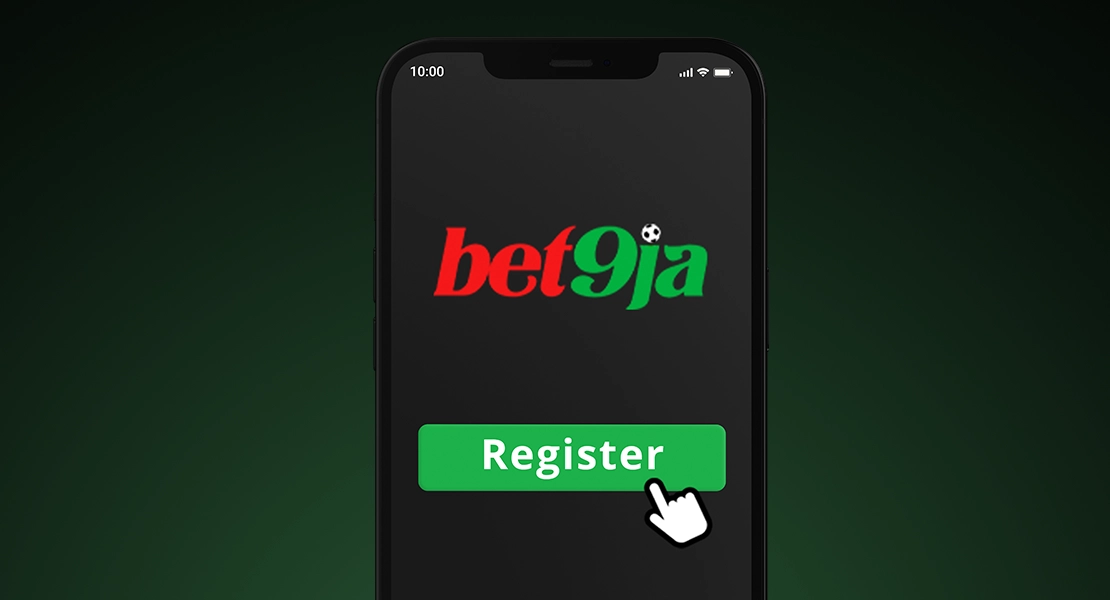 The mobile betting market has evolved with the advent of innovative mobile technologies. Punters can scroll through social media, call friends and bet on sports without leaving their smartphones. The new era has given us too many opportunities to ease our lives. That's why we're going to explain how easy it is to register an account using only a mobile device. Besides, we'll cover the difference between mobile web browsers and mobile applications, as well as the possible pitfalls that players may encounter during the registration steps.
Terms and Conditions for Mobile Registration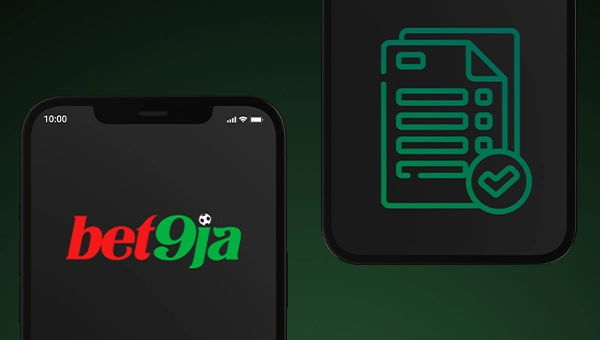 Mobile users can enter the site through a browser that is optimized for small screens of mobile phones or if you're a lucky owner of an Android smartphone, you can download a free mobile application. Both methods are convenient to create a Bet9ja account. However, you must meet the requirements issued by Bet9ja.
Requirements for Creating a Bet9ja Account on a Mobile Device
Whether you're planning to install an application or connect to the Lite Mobile browser version, the primary requirement is a solid Internet connection. Fortunately, the site does not require much mobile data. So it's possible to sign up from anywhere with good cellular service.
Age Requirement
Teenagers who see betting as a fun and entertaining activity can get into trouble during the registration process. Nigerian law does not allow betting and gambling for real money for punters under the age of 18. In addition to registration, there will be a verification process where you will be requested to provide documents proving your identity.
Nigerian Phone Number
As the T&Cs state, only Nigerian residents can access the site and complete the registration. It refers to the fact that users must provide a Nigerian phone number in order to access the sportsbook. This not only makes your account unique, but also ensures that your account is secure. In case you forget your password, you can recover your account through your mobile phone and cash out the winnings.
How to Create Bet9ja Account on Phone
Clients can rest assured that the account creation process is incredibly fast and intuitive. Even mobile users can have an account ready in a matter of a few minutes. However, be careful with the information you insert. Only correct data can proceed the verification. Otherwise, you'll not be able to request a withdrawal and may lose your winnings, or the cashier may deny your deposit and access to gaming events at all. Look at the necessary steps:
Connect to the Bet9ja website.
Hit on the yellow "Register" button.
Fill in the necessary fields, like contact details, and your full name.
If you've found a promo code, don't hesitate to fill it on the last step.
Verify an email, by clicking on the link which you can find in the email box.
Done!
After the fulfillment of all fields, you are ready to go. Get acquainted with the interface and select the preferred sports match. Learn the basic betting schemes, and launch your first bet slip.
How to Open Bet9ja Account on a Phone via the Mobile Version of the Site
Open the official site, move your finger on the header and click on the white "login" button with a small arrow and enter your username and password. If you haven't registered yet, click on the yellow "Register" button and complete the registration process as explained above. The registration steps are similar to those described above so you won't get confused.
In case you have trouble downloading the application, Bet9ja has optimized the site to work properly on small screens of mobile devices. You can check out our Bet9ja mobile review.
How to Create Bet9ja Mobile Account via Android App
It is important to mention that the company no longer has an app to offer, as of August 2023. We are saddened by this decision, but are hopeful that this will change in the near future. You can still register via the mobile website version without any issue.
Bet9ja has launched a mobile application for Android users, which is possible to install from the official website using an apk file. On some occasions, the application is published on Google Play, but we strongly suggest that you look for the application link on the Bet9ja website and quickly follow the installation process. Once you have an application on your phone, your next steps will be:
Locate the "Register" button.
Fill out the fields with the required information.
Insert a promo code if you have one.
Confirm your e-mail by clicking on the link you've received in your inbox.
Done!
How to Verify My Bet9ja Account?
The verification process on mobile devices is identical to that on desktop computers. In order to successfully withdraw your winnings after a great betting session, you are required to provide the managers with documents. This is important to prove your age and to prevent multi-accounting. Nowadays, sportsbooks intensively chase such players, who are also called bonus hunters. However, if you're an adult with all necessary documents, there's nothing to be afraid of.
The list of appropriate documents for account verification:
Driver's licence
NIN Slip
Voter's Card
NIN ID Card
Passport
Virtual NIN
To verify an account from your phone, go to the Withdraw tab and find the "Start Verification" icon. In the case of NIN ID, you will need to obtain a token from a website called "National Identity Management Commission" using Enterprise ID. Basically, you no longer need to make copies of your documents, just take photos and upload them to a special field. Submit all the required information and you're ready to claim the cash you deserve.
Possible Issues During Registration on the Phone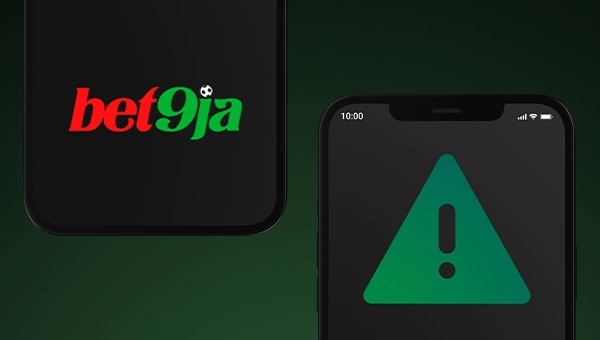 Even though cell phones are always in our hands and we use them on a daily basis, sometimes there are problems and requirements that we have to deal with. However, most computer users face similar issues. Let's break down the most common issues.
Poor Internet Connection
When it comes to mobile gambling, the first problem is the poor stability of the Internet. Before registering, you need to be aware of the type of Internet connection you are using. If you're outside your home using mobile data, be very careful. A bad connection can cause unexpected white screens with errors.
Wrong Information
Providing an incorrect date may result in your account being suspended or frozen until the situation is resolved. And it's perfectly normal to make an accidental mistake. However, if you have contacted a sportsbook with bad intentions, no one will be able to recover your account.
Player's Age
One of the most common mistakes players make when entering a sportsbook is lying about their age. Remember that betting in Nigeria is only allowed for players over the age of 18. As a result, Bet9ja only allows adults to use its betting services. Forget about betting on the site if you're under 18. Otherwise, the administration will freeze an account with your money in it.
Conclusion
Today, the appeal of mobile betting is growing by leaps and bounds. Punters are using their everyday devices not only to make phone calls and browse the Internet but also to win money at sportsbooks. Bet9ja is a great example of a trustworthy betting site with many exclusive games on various sports as well as a solid amount of casino entertainment. Now you can sit back in your comfortable chair and register in just a few quick steps and within a couple of minutes. Nevertheless, do not ignore the terms and conditions of registration and verify your account carefully.
FAQ

Does Bet9ja have a mobile app?
It does have a great app for Android users. You can find a download link on the official site.

How can I get Bet9ja on my phone?
Open the mobile browser site and follow the quick registration steps. Or download an application.

Is User ID the same as account ID on Bet9ja?
All users have an ID, which is shown in the upper right corner under your username.

How much does it cost to open a Bet9ja account?
Players are not required to pay a penny to create an account.

Can I have 2 Bet9ja account numbers on one account?
No, the sportsbook only allows one account for one player.

Is the user ID your name?
Username and ID serve different purposes. IDs are assigned by the system automatically.

What is an example of a user ID?
It usually consists of seven figures and can be found on the upper right corner of the homepage.

Is user ID the same as email address?
No, the email is the one you provide to identify yourself, while the ID is assigned by Bet9ja.