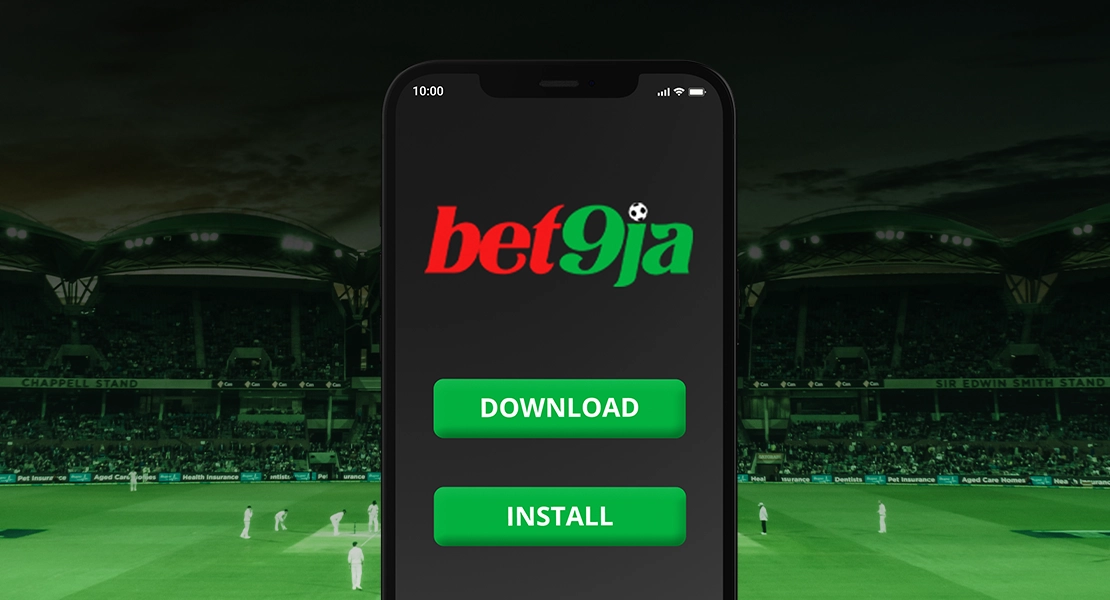 The era of sports betting and online gambling has become even more interesting with the advent of new mobile technologies that make gameplay more intuitive and portable. In the early days, we used to enter a sportsbook only through a desktop website. While modern bettors can access the vast array of betting options even if they don't have a computer.
It was difficult to track the game as it went live because you had to be by your monitor all the time. Today, however, it's possible to bet from anywhere, as long as you have a stable Internet connection and suitable mobile device. In the article we have explained the advantages of playing through Bet9ja mobile app, how to install it, and what to do if your smartphone doesn't support the latest app version.
It is important to mention that the company no longer has an app to offer, as of August 2023. We are saddened by this decision, but are hopeful that this will change in the near future.
Review of the Bet9ja Mobile App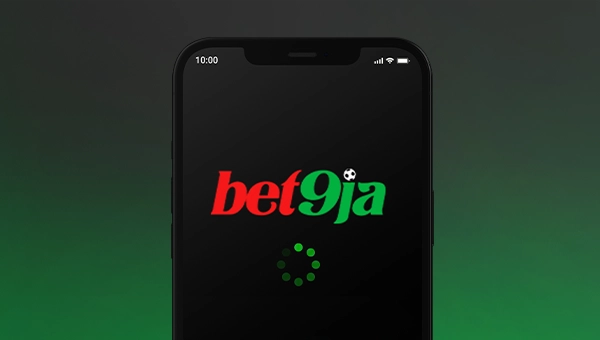 Recently Bet9ja introduced a well-designed mobile application with tons of entertainment for the lucky owners of Android phones. Why only Android users? Because unfortunately there's no application for iOS gamers. On the other hand, players with iPhones or iPads can access the sportsbook through the optimized mobile website. You can have additional insight on Bet9ja mobile review page.
Main Features
If you used to have to sit at your desk with a big monitor to bet on football, basketball, and other sports, you can now do so from the palm of your hand. Even live betting and live casino enthusiasts will find it convenient to watch live broadcasts on tablets and smartphones. In general, all the features, including a rich promotions section, easy registration process, virtual and real games remain the same as you would get on a desktop. But to benefit from all the features you'll need to install an application directly from the Bet9ja site.
Usability and UX
When it comes to user experience, Bet9ja offers one of the most striking mobile apps compared to other betting platforms. Professional bettors will find it straightforward and comfortable to navigate between betting tabs, various games and betting slip selections, as well as to claim a large variety of bonuses and use them during the game. In addition, the process of funding an account, withdrawing winnings, or the basic procedure of recovering an account won't cause any headaches. All the basic processes are intuitive. Besides, the app is designed in a calm and dark color board with green, white, and yellow palettes.
Pros and Cons of the Mobile App
Surely, it's important to talk not only about positives, but also about the common drawbacks that are essential to keep in mind.
Simple design with nice color board
Has live betting and live casino
Easy to navigate
Allows betting on the go
Compatible with most Android phones
Requires to download
Works on Androids only
It seems obvious, but there's nothing stopping you from downloading an application if you have an Android device. The only question is how to download it and sign up on the phone. The answers to these questions can be found below. But first, let's run through the key features of the mobile app.
New Bet9ja App Key Features
As we mentioned earlier, the mobile app is an extensive cluster of opportunities for modern online bettors. However, we'll share our thoughts on each feature that comes with a mobile app. Before you launch an app, let's briefly examine the key characteristics with main functions.
Live Betting
Live betting is also known as in-play betting, allowing you to bet on a large variety of live sporting events. For example, there are some groups of players who tend to watch the game as it happens in real time. Fortunately, the mobile app has a convenient live betting interface with simple navigation tabs that show the changing odds, scores, and a small screen animation of the game moments.
Live Streaming
When you bet live on your favorite leagues, it's important to watch the action as it happens. If you load the Bet9ja application, you'll find numerous matches from many categories. All matches are broadcast live in high quality, which allows you to assess the current situation and, in the worst case, to withdraw part of your bet. But be careful, high quality games require a fast Internet connection.
Cash Out Feature
This promotion works perfectly on both desktop and mobile devices. Basically, if you place an in-play bet and you doubt your chosen team or the odds are not in your favor, you can cash out your portion of the steak to lock in your winnings or cut your losses. The feature can be activated during the pre-match period as well as during the live game.
Virtual Bets
At the next stage of gambling development, punters can place bets on virtual sports matches based on the random number generator. It's also called Bet9ja League, where you can choose between Euro League, English League, Asian Cup, Euro 2020 and other tournaments with real football, basketball, and baseball teams. So, virtual bets are also available within mobile applications. Don't miss the opportunity to try your luck in Bet9ja League games.
The outcome is determined at the beginning, so you can't change the bet or cash it out.
Place Bets on Sports
Every self-respecting person has bet on his/her favorite national football team. At Bet9ja you'll find hundreds of different matches from the Championship League, UEFA Europa League, England Premier League, and numerous local games. Betting on mobile phones has become so popular that Bet9ja has introduced other sports such as darts, MMA, bandy, snooker, and even non-sports events to bet on, such as politics, movie awards or music awards. Almost every year we witness the growth of mobile users. Now the majority of punters are preferring mobile betting, rather than sitting in front of a PC. And the trend is still on the rise.
How to Download Bet9ja App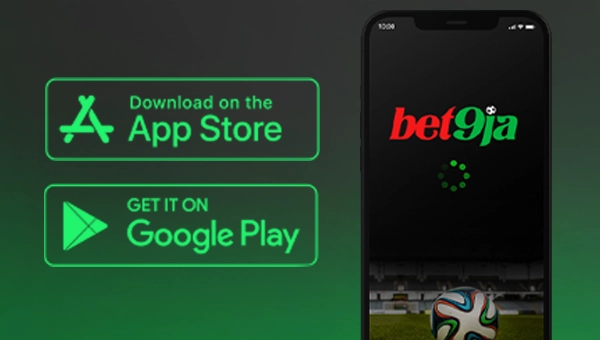 If you are interested in mobile betting, the next step is to install the Bet9ja app and dive into the world of betting on the go. Unfortunately, you cannot download the app from Google Play right now. But we're looking forward to the days when all sportsbooks will be in the Google Play store. Today, punters can visit the official website and click on the link that will take them to the .apk file.
How to Download Bet9ja on Android Phone
Make sure you have a smartphone or tablet based on the Android operating system and follow these steps:
If all is running smoothly, visit the app and log in. You will then have thousands of games from all known leagues at your fingertips. Be very attentive with the login process, as it requires you to insert username and password and verify the CAPTCHA.
Why Can't You Download Bet9ja App from Google Play Store
At the time of writing, Google Play and App Store do not hold any bookmaker apps in their stores. Due to some legal aspects, all betting apps can only be downloaded from a bookmaker's official website. We advise you to visit only official sites. Otherwise, you might run into scammers and end up with a fraudulent application. Links on this site will lead you to Bet9ja Sportsbook only.
System Requirements for Android
Android operating systems are the most common in Nigeria. The majority of consumers have smartphones from brands like Samsung, Tecno, Nokia, Huawei, ZTE, and others. That's why an application for Android is necessary to be suitable for all brands. However, not all smartphones are powered by a suitable version of Android OS. Basically, only users with Android version 4.1+ will be able to install this application. It also requires about 40 MB of free space.
How to Install an Older Version of the App
Sometimes, to enter the world of betting with the maximum brightness, you need the latest version with the best features and minimum lags. However, some gamblers are looking for the older versions of Bet9ja app with old interface, different layouts, and older betting schemes. But you should be aware that all versions on the official sites are compatible with all Android devices. Just follow the steps above to download both old and new versions of the app.
iOS (iPhone and iPad) Versions of the App
As mentioned above, only Android users can download an application. Unfortunately or not, players who own iPhones can access the bookmaker through the user-friendly browser version with exactly the same functionality as in the mobile app. Don't worry, the interface is also intuitive and easy to navigate. What's more, there's nothing to download, so just enter the site and start betting on your favorite teams right away. In fact, the mobile lite versions for smartphones and desktop websites are slightly different. The developers have done a great job optimizing the sportsbook for the small screens of your gadgets. So let's compare the mobile app and web version created for iOS users.
Mobile App vs Mobile Website Version
Although they are quite similar in terms of features, let's compare one to the other and evaluate the differences.
| Pros of Mobile App | Pros of Mobile Web Version |
| --- | --- |
| Instance access unless you installed it | Do not require to download anything |
| Might offer better experience while betting | Accessible from multiple browsers |
| A little bit faster | Doesn't consume any space |
Both versions are excellent to enjoy sports betting and have access to wonderful casino games. We can't tell you which one is better, make your own choice.
Bet9ja Mobile Bonuses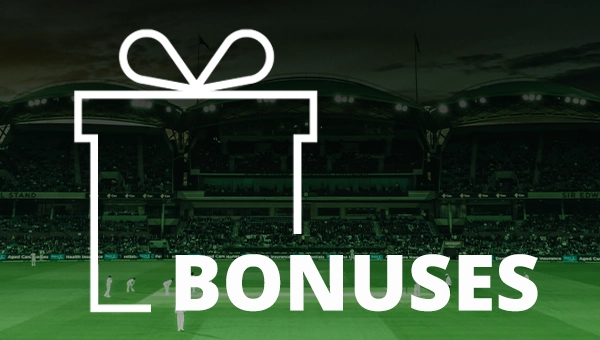 Fortunately, not only desktop users get access to a variety of Bet9ja promotions, but also those who installed an application or signed up via mobile web browser. On top of that, Bet9ja' punters are able to claim a welcome offer with a 100% match bonus of up to 100,000 NGN for the sportsbook. And those looking to play casino games can expect to receive a 50% Bonus.
Other than registration bonuses, there is Multiple Boost bonus, which can multiply your winnings on the coefficients up to 170%, Cut 1 bonus, which saves one of your 5 selections on accumulator bet, or Super9ja, where you can become a lucky winner of 10,000,000 NGN for predicting the results of 6 games. These all are accessible from mobile application, or mobile web browser.
However, be very attentive to wagering conditions. Some players don't pay enough attention to these requirements and get frustrated when it comes to the withdrawal process. For example, a signup bonus requires you to wager 10 times the bonus amount. While casino enthusiasts are obliged to wager 40 times of the bonus to convert bonus money into cash.
What Could Be Improved in the App
At first glance, everything seems to be just fine. However, many iOS users are waiting for a proper application for them. It would be great to have a Bet9ja app for iPhones and iPads. Secondly, the number of compatible devices should be increased. Unfortunately, not all Android smartphones are supported by the sportsbook. Old devices need an old application because they are not powerful enough.
Other Bet9ja Application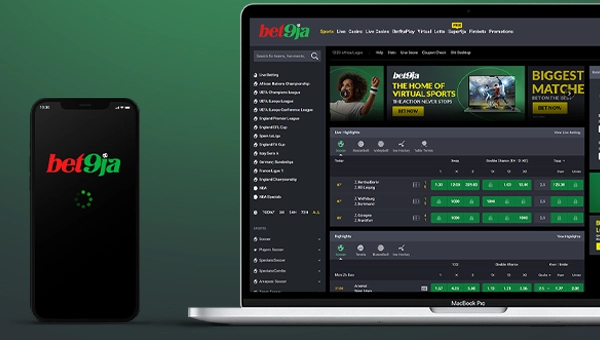 There is only one application for Android smartphones with both the casino and sportsbook, the latest version being 1.210.3. It would be great to also have an application for desktop users to play directly from a computer, but not a browser. And a separate version only for slots, poker, blackjack, baccarat, and live casino.
In conclusion
Mobile application makes the betting experience at Bet9ja more pleasant. Punters can launch the application from any place with an Internet connection and enjoy a number of fascinating sports events. It is a piece of cake to take part in promotion campaigns and earn bonuses while playing on a smartphone. What's more, once you've installed the Android app or accessed the site through a mobile browser, you can make payments through standard methods such as Internet banking, ATM, USSD codes, QR code via mobile banking, and other options.
FAQ

How do I download Bet9ja app on my phone?
Access the sportsbook via mobile web browser, hit the "Mobile" button and download the Bet9ja apk file.

How to download Bet9ja app from playstore?
At the time of writing, there are no options to download the app from Google Play or the App Store.

Which is the real Bet9ja app?
Proven Bet9ja app is available on the official site.

Can I play Bet9ja on my phone?
Yes, you can download an application or access it from a mobile web page.

Is Bet9ja giving free bet?
Bet9ja offers promotions equally to mobile users and desktop players, including free bet.

Will Bet9ja offer a Bet9ja iOS app?
Hopefully, we'll see iOS app, however, only Android users can download an app right now.

Does the mobile platform have a live chat feature?
Yes, you can reach the live support chat from the mobile app.